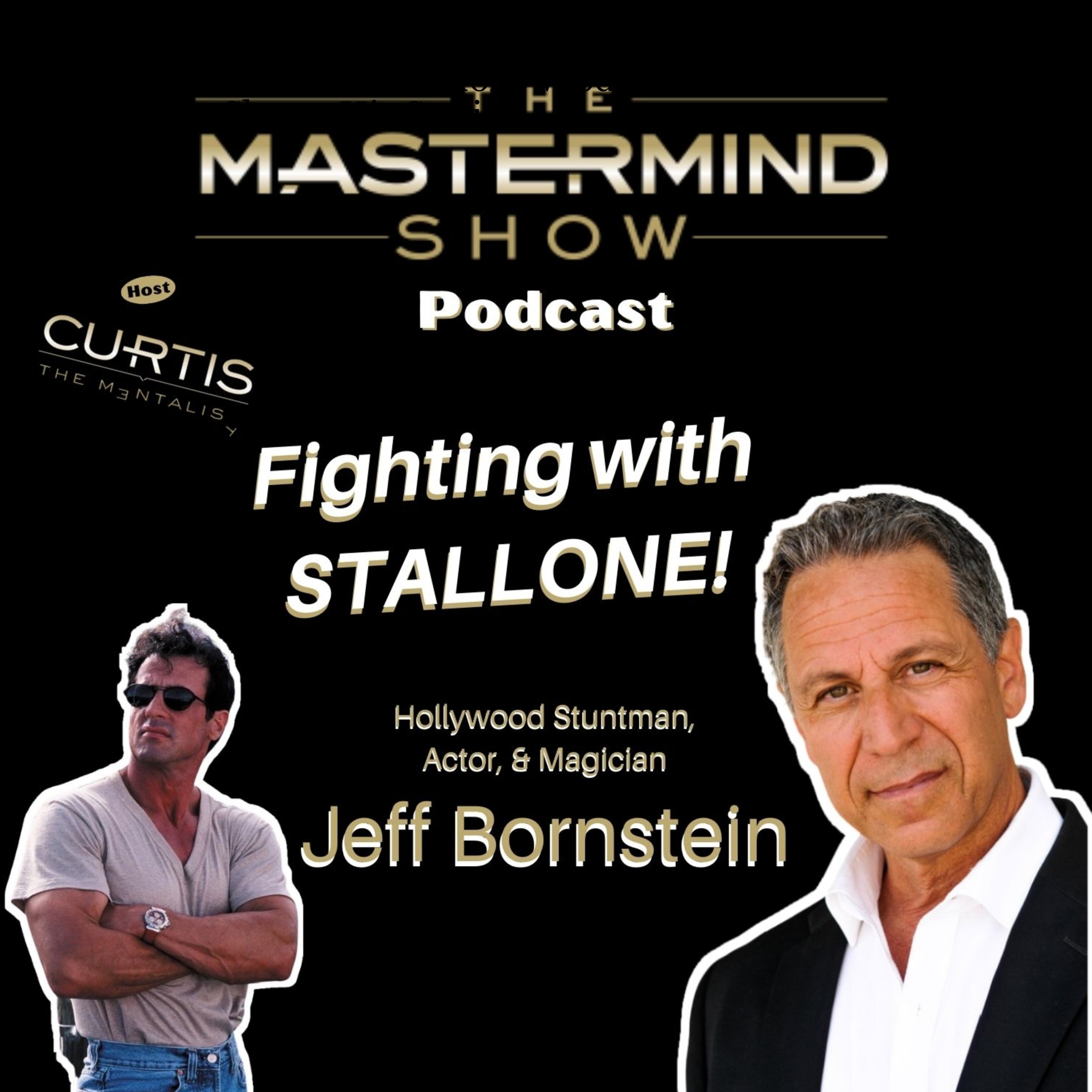 My guest today is perhaps one of the most well-rounded performers and entertainers that I know.  He's been a stunt man and stunt coordinator, body builder, actor, and producer for approximately 50 different feature films, shorts and television series over the past 30 years.  He is also a retired U.S. Army  Military Intelligence Communications specialist and and amateur radio (HAM Radio) operator.  And if that isn't enough, he is also an award-winning magician, and has performed some 700 shows at the world-famous Magic Castle in Hollywood, CA, in addition to completing four world-tours with Armed Forces Entertainment.  Sometime in the mid 2000's, he formed an entertainment organization for veterans known as Operation Bravo--an organization that is dedicated to bringing the highest quality of entertainment to the U.S. Armed Forces both local and abroad--Through Operation Bravo he has performed some 500 shows for U.S. Troops, and he has a bazillion challenge coins to prove it!. 
He's gotten knocked out by Sylvester Stallone, beaten up by Jean-Claude Van Damme, shot at by celebrities and killed on America's Most Wanted, fallen out of buildings, been set on fire, crashed cars on freeways, and has performed a blindfolded mind-reading act for many years with his wonderful and lovely wife Kimberly (originally from Oklahoma), who absolutely steals the show with her incredible southern charm, lightning-quick wit, sense of humor, and mind-reading stunts.
IN THIS EPISODE WE DISCUSS:
what got him started doing stunts professionally in the movie industry
the time he played softball with the cast of "Happy Days" and his very special encounter with Henry Winkler (a.k.a. "The Fonz")
his time performing a tour during Operation Iraqi Freedom
his service in the U.S. Army
how he was knocked-out cold by Sylvester Stallone while filming a fight scene on a bus for the movie "The Specialist."
...and more!
See Jeff on IMDB https://www.imdb.com/name/nm0097138/?ref_=fn_al_nm_1
Full acting and stunt reel: http://actorjeff.com/
His entertainment organization for the U.S. Troops: https://www.operation-bravo.com/
His Magic and Mind Reading website: https://www.jeffbornstein.com/
Get a FREE T-SHIRT by signing up for our email list (and a chance to win 2 FREE TICKETS to an upcoming show!) https://mailchi.mp/curtisthementalist/the-mastermind-show-member-sign-up-page
Curtis' upcoming show in Wichita: Saturday, May 1st @ 5:00 p.m. Reserve your seats by clicking HERE or call 316-618-4242
https://wichita.loonybincomedy.com
VIRTUAL SHOWS--submit inquiries for shows for virtual events here: https://curtisthementalist.com/virtual-magic-shows-and-mentalism-shows/
Send us your feedback, scam stories, weird news, and any other interesting or fun stuff at podcast@mastermindshowcomedy.com
Show music by Quincas Moreira
© 2021 Curtis Magic Entertainment. All rights reserved.